News & updates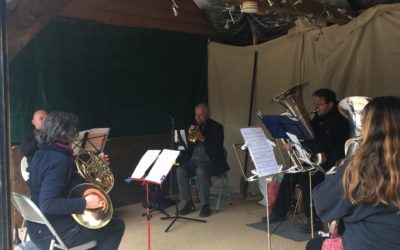 Passing walkers may have been surprised to hear music floating across the fields as our shop turned into a sheltered open-air rehearsal venue for various local groups and musicians. Here is one half of the Cranbrook Brass Band playing earlier this summer.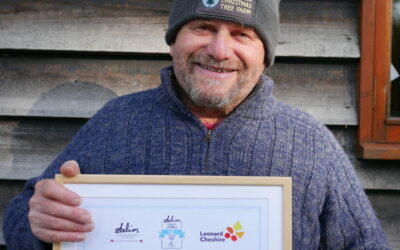 Clive has been very busy winning awards this year. He has won second prize in the UK Stelios Disabled Entrepreneur Awards, and Catsfield Christmas Tree Farm has been nominated as a finalist in the...
2021 Champion Christmas Tree Thrower, David Elias!  We hope he will be back to defend his title again this year on Sunday 20th November,  3pm.  Prizes for Mens and Womens of £100.