PRIDE IN WHAT WE DO
Catsfield Christmas Tree Farm is a long established grower and retailer based in Catsfield East Sussex. Catsfield is close to the towns of Eastbourne, Hastings, Bexhill and Battle. We have been members of the British Christmas Tree Growers Association since 1994 but have been growing and supplying Christmas trees for over 25 years. Our philosophy is simple; provide the best quality trees at the best possible prices. We offer a very high level of customer service and have a loyal customer base who come back to us year after year.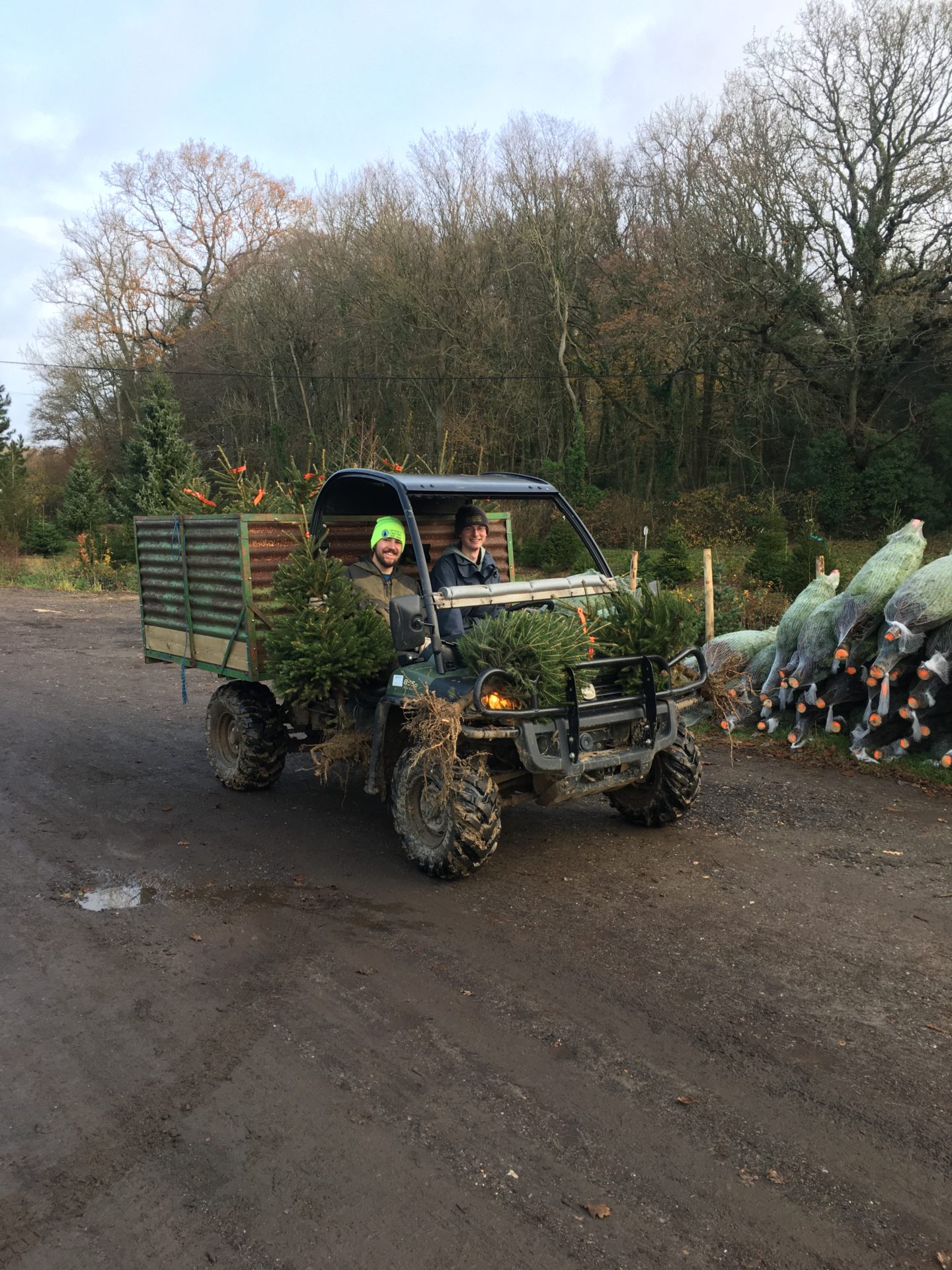 THE TEAM
The farm in Catsfield is run by Clive Collins. Clive finished his SCOTEC Diploma in Forestry in 1982 and planted his first Christmas trees in 1988. The farm shop is run by Clive's business partner, Phil Reynolds. Phil graduated in Business from Loughborough University in 1999. Before joining Catsfield he had successful careers with both Tesco and M&S in project management, customer service and buying. Toby Ballard and Nathanael Thompson help Clive manage the plantations. Emma Laurens organises deliveries and anything else that may need doing!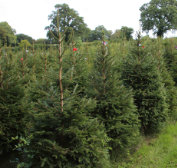 SUSTAINABILITY
Our Christmas tree business is sustainable; we replace all the trees we harvest. Culturing our plantations in the most environmentally friendly way is important to us. It takes about 7 years to grow a 6ft tree and we care for it from the minute we plant the sapling!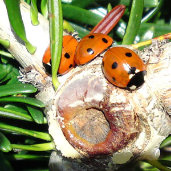 INTEGRATED PEST MANAGEMENT
An example of our enviro-friendly policy is IPM. By growing grass roads in our plantations, insect pest predators are encouraged. We also use insecticides which control the pest but will not interfere with the predator. Aphid predators, which thrive in these green corridors, include the Lady Bird, the Wood Ant and the Beetle. These insects can be seen during the winter in the grass roads.
Come & find us
We're just a short drive from Eastbourne, Hastings and Bexhill – You'll find as just past the roundabout in Ninfield heading east. The farm is clearly signposted and there's plenty of free parking. And don't forget we offer deliveries to the following postcodes: BN20-24, BN26-27, TN19, TN21, TN31-40.